Affiliate Disclosure: We may earn commissions from purchases made through links in this post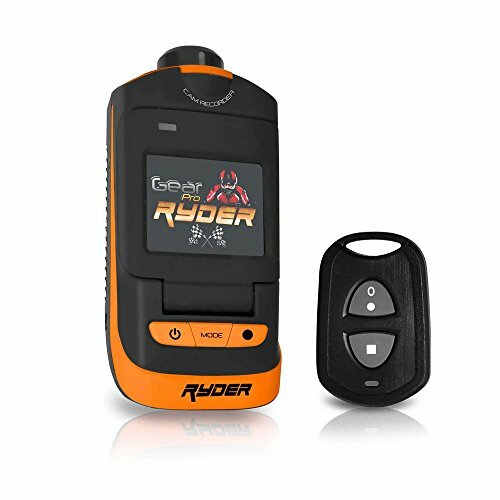 Ryder Action Camera, Hi-Resolution Full 1080p HD Video, 16 MegaPixel Images,
Ryder Action Camera, Hi-Resolution Full 1080p HD Video, 16 MegaPixel Images,
Product Description
Records HD Video and Snaps Hi-Res Pictures – 1.5" Fold-Out LCD Display Screen – GPS Navigation Tracking Software with Integrated Google Maps – Instantly Playback Images & Video – Anti Shaking Function for Image Stabilization – 360° Degree Adjustable and Rotating Camera Lens for Horizontal, Vertical, Angled Mounting – Wirelessly Snap Pics & Record Video via Remote Control – HDMI Mini Connector Port (Connects to HDTVs) – Take Pictures While Recording Video – Waterproof Case Safe in Depths up to 99′ Feet – Easy Touch Button Controls – Easily Save and Transfer Files to PC – Built-in Rechargeable Battery – Up to 2 Hour Battery Life – Micro SD Card Slot Reader – Preview Media Files Instantly on the Display Screen – Charges via USB Port or Wall Charger (Included).
Built-in Speaker & Microphone for Recording Audio – Invertible Screen Display for Upside-Down Mounting/Recording – Up to 4X Digital Zoom Function – Included Ryder GPS Software – Exposure Value, White Balance, Light Frequency Settings Adjustments – LCD Displays Remaining Pictures & Record Time Available – Includes IR Remote: Wirelessly Snap Pics & Record Video – Universal Screw-Threading & Multi-Mount Options – Built-in G-Sensor Activates Video Recording Upon Accident/Collision – Multi-Language Support: English, Chinese (Traditional & Simplified), French, German, Russian, Spanish, Italian, Czech, Portuguese.
The Ryder GPS Software – Integrated Google Maps for GPS Navigation – Map Displays Traveled Route During Your Recording – Graph Display of Speed and Distance Traveled – Video Playback and Control Interface.
Snap Pictures: Capture Images in 5 or 16 Mega Pixels – 16MP (Pixels: 4618 x 3464) – 5MP (Pixels: 2592 x 1944) – High, Normal, Low Quality Selectable – Time Lapse (Automatic Photo) Timer Function – Auto Photo Taking: Choose Between 3, 5, 10, 30, 60 seconds – Image File Format: .jpg. – Record Video: Video Capture in 1080p, 720p or VGA – 1080p (1920 x 1080) 30FPS – 720p (1280 x 720) 60FPS – VGA (640 x 480) 120FPS – Motion Detection Recording Ability – Anti Shaking Image Stabilization Assistance – Switchable Video Recording Modes: Normal and Loop – Loop Recording Length: 2 or 5 minutes – Video File Format: .mov
Technical Specs: Image Sensor: 5 CMOS Mega – Wide Angle Lens: F=2.4 (f=3.2mm) – 160° (1080p) – 170° (720p & VGA) – Battery: Lithium 1200mAh Li-Polymer – Infrared (IR) Remote Control Operation – Supports Micro SD Cards up to 32GB – Light Frequency Options: 50Hz, 60Hz – G Sensor Sensitivity Selectable: 4G or 8G – Date Stamp: On/Off – Camera Weight: 3.35 oz – Camera Dimensions (L x W x H): 3.85" x 1.77" x 1.37" – Accessories Included: Waterproof Case, Helmet/Goggle Belt, 3M Adhesive Pads, USB and HDMI Cables, AC Wall Charger, Velcro Strap.

Ryder Action Camera, Hi-Resolution Full 1080p HD Video, 16 MegaPixel Images,
More Action Sports Cameras To Choose From